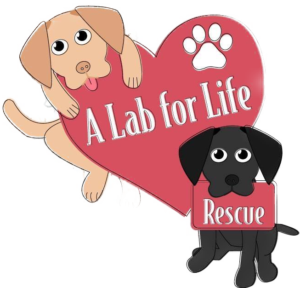 A Lab for Life (ALL) is a foster based rescue located in Oklahoma that provides a compassionate life-line to abandoned dogs and dogs in high kill shelters that includes a safe haven, medical care by a licensed veterinarian, nutrition (food) and a fur-ever family through adoption to amazing new homes in the New England Region. ALL promotes the humane treatment of animals in the community. ALL is committed to helping shelters or individuals find loving homes for labs that are in need.
A 501c3 non profit charitable rescue.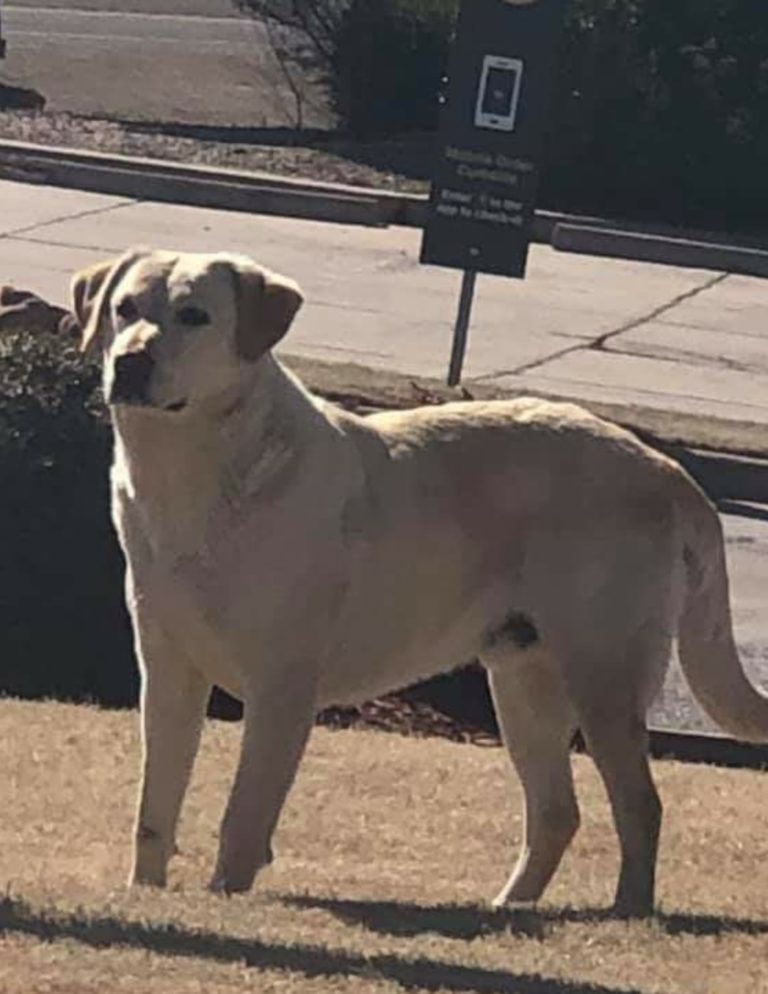 Gary
GARY is the poster labbie for rescue. Gary has lived his life on the streets of Clinton, Oklahoma for as long as he has been alive. He lived his first year with a homeless man in Clinton. One day Gary's owner passed away, and Gary did what he knew to do…. survive on the streets.
For 2 years he has evaded us. Too street smart for his own good. No fear of cars or traffic, as he would just wander out into it without looking. Give him a sausage biscuit. He would eat the sausage and leave the bread. He loves rotisserie chicken and steak, but only a few bites…. then he would cross the road in front of us and go to the yard that had 2 dogs in it and steal their bag of dog food. Yes the whole bag! He trotted back across the street, put the bag on the ground and tore it up to eat the dog food in front of us. The whole town came to love him. They would leave water around town for him and food. Still with all that he would run as soon as he spotted the animal control truck right into traffic. He didn't know how to trust anyone.
One day he found a furry friend. Gary played his heart out for days with his border collie friend named Poe. Through Poe he learned to not run from the animal control truck and people are ok. He taught Gary it's ok to let humans touch and pet you. Gary would get closer to let us pet him. Then one day, Poe was picked up and taken to the pound.
Poe left for a new life on Mother's day 2020. That was the first day of Gary's new life. He came close and laid beside us. His foster gave him a few days to learn his new surroundings, and we were there to help. Gary has started to shine as bright as a diamond.
Gary took a trip to the vet and he was estimated to be about 3yrs old. Gary does need another dog to play with and to learn from. He is leash trained and house broken. He can be a nervous car rider but we have been working on that. He is nervous inside but if left alone will venture in on his own. He LOVES to play with a friend. He doesn't care if it's small dog or big dog as long as they are friendly. After living his years outside in the heat he is spoiled, and really likes the air conditioning. He is a little nervous around young kids, so he would do better with older kids that can understand his nervousness. The whole town loves Gary we all hate to see him leave, but he is an awesome dog that deserves only the best loving home to love him the rest of his life.